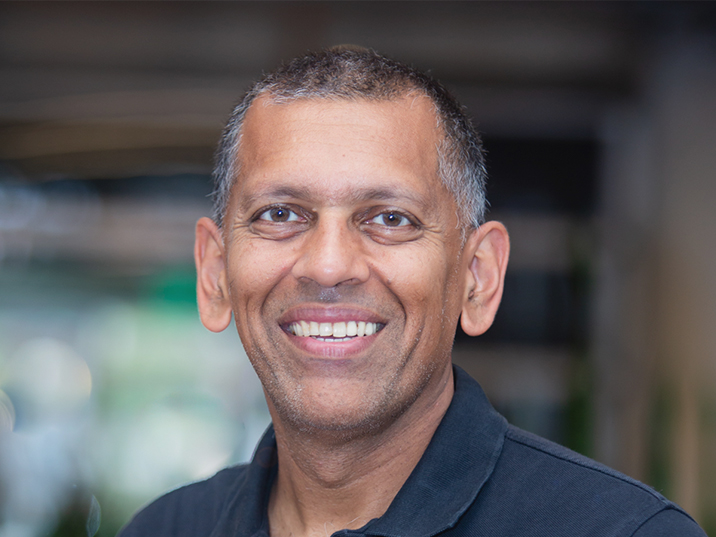 Raja Subramoni has been a Marketing leader for over 25 years, with extensive experience in Brand Management, Product Marketing, and Customer Insights & Analytics. He has held senior leadership positions in several Fortune 500 companies including Procter & Gamble (Pepto-Bismol brand, Nyquil/Dayquil brands), Microsoft (Xbox, Xbox Live, Microsoft Game Studios), and T-Mobile USA. In addition, Raja has led large Marketing and Customer Insights organizations at Sonos, Inc. and REI (Recreational Equipment, Inc), and was most recently leading Product Marketing and Customer Insights for TrackR/Adero.
Raja earned his MBA from Cornell University's School of Business (Johnson Graduate School of Management) and earned two Bachelors degrees from Brown University, with concentrations in Political Science and International Relations. In addition to teaching at CLU, Raja is a founding partner at VNR Kensho Partners – a firm of investors and consultants providing guidance and investment to a number of start-up and early-stage companies. In his free time, Raja enjoys watching sports (especially football/soccer). He also enjoys running, cycling, and hiking.
Areas of Expertise:
Building and Leading Teams
Product Marketing and Strategy
Brand Marketing and Strategy
Marketing Communication Strategy
Customer Research and Insights
Customer and Marketing Analytics
Go-To-Market Strategies
*Available to Members
**To best prep for the session, please fill out the survey in the ticket confirmation email as soon as you get it.