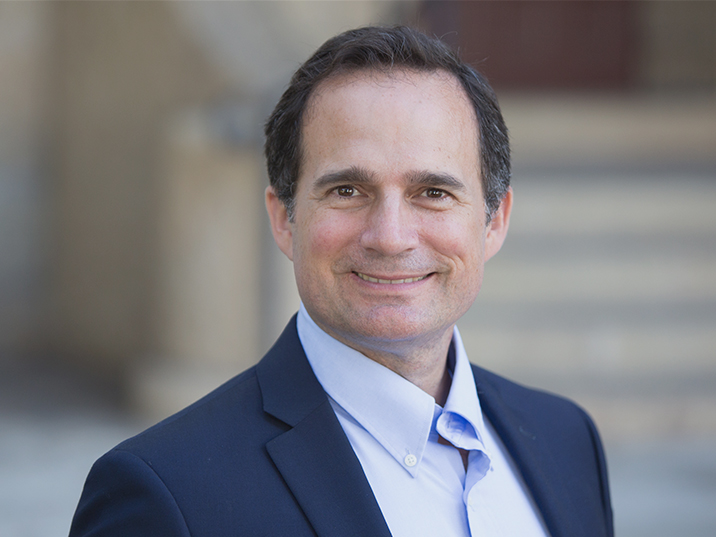 Sign up to meet one-on-one with Santa Barbara City Council Member Jason Dominguez, who represents District 1, SB's Funk Zone area. Office hours are open to everyone in the community!
Jason Dominguez is an attorney, non-profit leader, educator, and Santa Barbara City Councilmember, first elected in 2015. Dominguez leads a non-profit in Santa Barbara that provides legal services to disadvantaged community members and runs a youth leadership program for high school youth from diverse backgrounds. He has spent nearly three decades creating solutions for Californians, from helping make local elections fairer, to teaching at the Santa Barbara and Ventura Colleges of Law, to volunteering at Leadership Santa Barbara.
As an attorney, he worked for California Rural Legal Assistance and Santa Barbara County Legal Foundation, providing legal aid for the neediest residents in the state. Earlier in his career, he served as a United Nations war crimes prosecutor, a Santa Barbara Deputy County Counsel and a Los Angeles Deputy City Attorney and Deputy District Attorney. In addition, he has extensive experience volunteering on campaigns for candidates running for federal, state and local office.
Jason has also taught law school at the Thurgood Marshall School of Law, Southern University Law Center and American University's Washington College of Law. Dominguez recently served in WELL, the Water Education for Latino Leaders program, he's been involved in the American Bar Association, and he's taught at several schools designed to overcome barriers to learning success.
Dominguez has a love of learning that may have to do with watching his parents study as they earned college degrees from the California State University while Jason and his brother were growing up. Jason graduated from Stanford University and after teaching high school, he returned to law school at the University of California at Berkeley. He has lived most of his adult life in Santa Barbara and spent his childhood in Maywood and other Los Angeles neighborhoods. Jason and his wife Kaci, a pharmacist, live in Santa Barbara and enjoy walking their dog, Ali, hiking, biking and traveling.